You will often see the word "youth" as it relates to beauty products for your skin and hair. While using these are definitely essential for helping you look younger and feel better overall, you should not overlook the importance of mental youthfulness. Feeling and looking younger needs to be a whole-body goal for you, and this starts at the top: with your mind.
One of your most prized assets is your mental health. Your brain has been constantly working since day 1, helping you to learn, communicate, overcome problems, relate to others, and focus on every task you have ever completed. Making sure that you take proper care of it cannot be understated! While you have probably heard that eating right and exercising more are vital to keeping your body feeling younger, the ways to keep your mind more youthful are not always as clearly defined. Below, we will highlight the best ways for you to stay more mentally healthy and vibrant.
No Mirror for Your Mind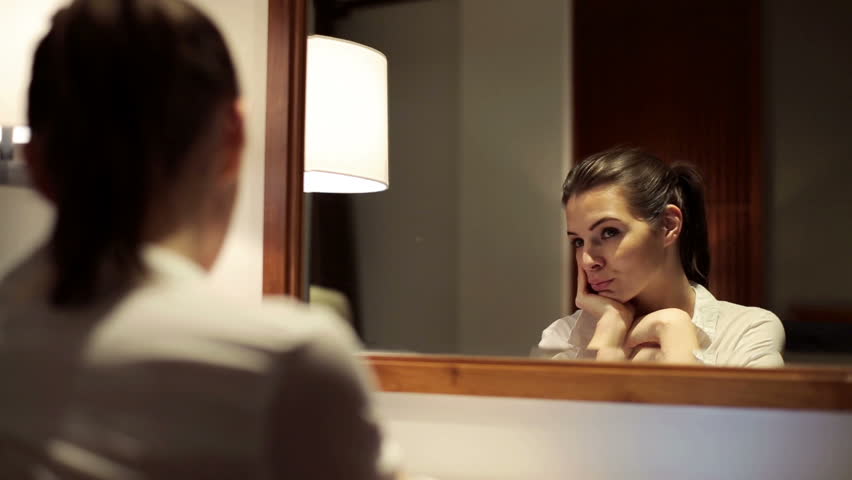 When you visibly see the numerous signs of aging on your skin in the form of wrinkles, fine lines, and dryness, you can then take the necessary steps to reduce or reverse them. It is easy to notice the physical signs of aging on your hair, skin, and nails when those start to occur. Staying properly hydrated at all times in addition to using high-quality supplements and skin care products should be part of your daily routine. These can serve as barriers to help protect and defend you from your environment, harmful habits, and the unavoidable effects of aging.
However, this same aging process gives you no visual cues to inspect and remedy in terms of your brain. You have no mirror for your mind. Your mental health is fluid, always experiencing the ups and downs of daily life. Your brain is a workhorse that is constantly taking in new information. Each time it learns something new, it creates new connections between neurons. Making and keeping these connections plentiful are vital to keeping your mental processes sharp and cognitive in terms of memory, perception, and reasoning.
There are simple things you can do to help your brain remain as young as possible. Some examples include getting the proper amount of sleep, doing puzzles, learning new skills, reading, and writing. However, these steps can only go so far and are simply not enough to achieve the kind of mental youthfulness you should be looking for.
To keep your mental processes nourished, you should supplement with high-quality ingredients that are specifically formulated to benefit your brain. Focus on achieving optimal health overall by giving your body and mind what they need, both internally and externally. Jeunesse Global is an award-winning company that approaches this need for whole-body health in the numerous supplements and wellness products they offer. Their collection of items for internal and external use have been specifically formulated with nutritious ingredients, including phytonutrients, flavonoids, botanicals, minerals, antioxidants, vitamins, and essential oils, to name a few.
Top-Down Approach to Youth
Once you understand that keeping your mind youthful is an essential part of feeling younger overall, you then need to provide it with the nutrition it craves. Jeunesse Global created M1ND™ for inclusion in their world-renowned Y.E.S. line. The products contained in the nine-part Y.E.S. (Youth Enhancement System) were mindfully developed and included for specific reasons. M1ND™ contains CERA-Q™, the dietary supplement that has been applauded for its clinically shown abilities to reduce mental distraction and support memory.
When the developers formulated M1ND™, and all other products in the Y.E.S. collection, their goal was to help people across the world achieve youthfulness and vibrancy. Through the use of groundbreaking technology and beneficial ingredients that span the health-spectrum, the acclaimed Youth Enhancement System helps its users feel and look better with purposefully-placed products.
Beginning in the hearts of its visionary founders, Randy Ray and Wendy Lewis, Jeunesse Global officially began operations in 2009. Wendy and Ray had a clear mission to make a positive and long-lasting impact on individuals across the world, namely by empowering them with products to help them feel and look younger and more alive. The international recognition they have garnered over the past decade is proof of their success in carrying out this mission.
The aim of M1ND™, the supplement inspired by Eastern medicine, is to provide mental clarity while boosting concentration and memory. Clarity is one of the key components in the Youth Enhancement System's approach to whole body health. The other eight parts of Y.E.S. include:
Energize – Nevo™, made with real fruit juice, is an innovative and fresh energy drink without artificial flavors, colors, or sweeteners. Nevo gives you the energy you need to keep up with your family, career, and hobbies — all without feeling exhausted by the end of the day.
Enhance – AM Essentials™ and PM Essentials™, made with a variety of nutrient-packed vitamins, minerals, and trademarked blends, are used to enhance your body's natural processes during different times of the day. Among many other benefits, the morning formula works to slow premature aging as the nighttime formula prepares your body for restful, restorative sleep.
Rejuvenate – Luminesce®, made with the company's exclusive APT-200™ growth factor, is a breakthrough anti-aging line which restores your skin's vitality and youthful radiance. All of the products in this collection work to reduce the appearance of fine lines and wrinkles, leaving your skin feeling softer and looking younger.
Restore – FINITI™, made with a proprietary blend of healthy extracts from vegetables and fruits, is used to restore your body and mind. This advanced supplement supports your body's overall wellness with nutrient-dense ingredients.
Balance – ZEN BODI™ is a system by Jeunesse that takes a balanced approach to weight management through three areas to overall fitness: reducing fat, curbing appetite and, building and toning muscle.
Beautify – NV™, made with youth-enhancing APT-200™, is a line of products containing a bronzer, primer, and skin-nourishing foundation. A celebrity makeup artist worked with Jeunesse developers to formulate these products to give your face an airbrushed, professional finish.
Diminish – Instantly Ageless™ is a powerful micro-cream. Two minutes is all that is required for this anti-aging product to start reducing the appearance of wrinkles, facial lines, and pores.
Defend – RESERVE™, made with resveratrol and powerhouse antioxidants from various superfruits, is a must-have item to help reduce oxidative stress and free radical damage to keep you looking and feeling younger.
It's All in Your M1ND
Mental fog and fatigue are real. These can be signs that you need to clear out the clutter in your head and sharpen your mental processes. A mental de-fogger may be the solution when you start failing to remember facts, names, and words — or, ideally, before that happens, so you can help keep your cognition at optimal levels. M1ND™ is a 2-in-1 product, offering bountiful amounts of both L-Theanine and CERA-Q™. These memory-keeping ingredients combine to promote a more youthful mind by working to improve your:
Memorization
Recollection
Cognition
Scientifically validated silk protein hydrolysate in CERA-Q™, clinically shown to help retain overall memory, works alongside while L-Theanine works to reduce common mental distraction. M1ND™ was created to serve as a powerful weapon to fight common issues such as memory glitches, distraction, and difficulty recalling words and names. In clinical trials, silk protein hydrolysate was statistically shown to significantly improve cognitive function in less than one month. This Ounce of Genius® is available in 1 oz. gel packs.
Staying Sharp
So when should you consider taking these steps to help keep your mind young? When you start noticing your memory slipping a bit? No! Like many beauty products, treating the problem before it starts can help keep it at bay.
Much like how we're told to moisturize our skin and wear sunscreen daily as early as our teen years to help prevent fine lines and wrinkles, giving your mind the nutrition it needs early on can help keep your mind on track. Rather than waiting until you're forgetting appointments and searching for words that you just know are on the tip of your tongue, start using M1ND early to reap all the benefits of its specially formulated powerhouse of mind-boosting ingredients.
Keep Your Head Up
Keeping your mind and head working at the highest levels is an important part of feeling younger and remaining independent. M1ND™ helps promote the mental clarity and sharpness you need to stay more youthful and feel better about yourself. With the distraction-fighting properties of L-Theanine and the memory-retaining qualities of its silk protein hydrolysate, this product by Jeunesse Global works overtime to help boost your memory and concentration abilities.
Don't neglect your mind when you're considering the products you need to improve your health. Protect yourself from the frustration of memory loss and 'brain fog' so you can continue to enjoy the things you love. Your quest for whole body health and wellness starts at the top!