Since 1899, Marquis Who's Who has remained the standard for reliable and comprehensive biographical data. Albert Nelson Marquis is the founder of this famous publishing company. The Marquis Who's Who publications chronicle the lives of some of the most influential people in our society coming from every occupation: business, technology, medicine, law, education, politics, religion and entertainment. Librarians, students, researchers, corporate executives, journalists, personnel recruiters and many others rely on Marquis Who's Who for in-depth biographical information they can use with confidence.
The Albert Nelson Marquis Lifetime Achievement Award is one of the highest distinctions given by Marquis Who's Who. It is an honor reserved for professionals who have demonstrated leadership, excellence and longevity within their respective industries and professions. This year, Marquis Who's Who honored Krishna C. Mukherjee with this award in recognition of his incredible accomplishments in the field of technology.
Bringing Computing to Homes and Offices Worldwide
Krishna C. Mukherjee has an excellent educational background. In 1988, he received his Master's degree in Computer Science and Engineering from the prestigious Indian Institute of Technology (IIT) located at Kanpur in India. During his time there, Mukherjee developed a keen interest in Artificial Intelligence (AI) and Robotics. He developed a vision of the future of technology and created award-winning work that inspired his subsequent professional career. Microsoft recruited Krishna C. Mukherjee from IIT Kanpur to lead the software architecture, design and development efforts of the company. Upon completing graduation at the top of his class, Mukherjee started working that same year for Microsoft at the company's headquarters in Redmond, Washington, USA.
Krishna C. Mukherjee worked as Principal Architect and Lead Software Engineer for Microsoft. Computer technology was relatively new in the late 1980s. At that time, few people fully understood the implications of personal computing.
 Mukherjee's insights and innovations shaped personal computing. He made outstanding contributions to the architecture, design and development of Microsoft's flagship products including the Office portfolio of applications and the Windows operating system. Mukherjee led Microsoft teams that created popular features and technologies such as page layout and formatting, printing, proofing tools, Word BASIC, Visual Basic for Applications (VBA), Dynamic Data Exchange (DDE), Object Linking and Embedding (OLE) and Component Object Model (COM).
Leveraging his educational background, Krishna C. Mukherjee introduced AI technology at Microsoft. He oversaw the creation of AI-based features, including AutoFormat and IntelliSense, that have become an integral part of Microsoft products. Further, Mukherjee pioneered the usage of declarative mark-up languages for generating advanced graphical user interfaces (GUIs). He mentored and led the creation of Windows Presentation Foundation (WPF) and Extensible Application Markup Language (XAML) technologies that are used to build software applications with visually stunning GUIs.
It is rare in the world of technology for any innovation to be enduring. Technology companies have a fickle user base who will switch as soon as some new and better technology comes along. As an exception to this trend, much of Krishna C. Mukherjee's work is actively used even today. His innovations at Microsoft continue to shape information technology around the world. In fact, these innovations were enough to secure Mukherjee's legacy for the future generations. However, Mukherjee was far from done in his quest to advance information technology and spread its influence across many industries.
In 1996, Krishna C. Mukherjee started working with Wolters Kluwer so that he could research and solve the high-volume forms publishing problem. Wolters Kluwer is a global information services company headquartered in the Netherlands, Europe. Before Mukherjee came on board, Wolters Kluwer was a paper-based company. Paperwork took a significant amount of the company's time and drained its resources. Wolters Kluwer needed to find a solution urgently. 
Krishna C. Mukherjee worked as the Chief Information Officer of Wolters Kluwer. He thoroughly analyzed Wolters Kluwer's business model and invented the "Intelligent Filing Manager" or INTELLIFM. This technology harnesses AI to automate complex workflows that are associated with large scale filings. Prior to INTELLIFM, corporate and government offices spent an enormous amount of time in paperwork so that they could comply with legislative and compliance requirements. Employees of healthcare, insurance and law firms spent their time and energy filling out and filing hundreds of paper forms. INTELLIFM is user-centric software that organizes and processes necessary information. It uses a dynamic and adaptive Question and Answering (Q&A) component that allows professionals to efficiently answer the questions as they perform the steps in a workflow. INTELLIFM enables professionals to perform electronic filings in the 50 states of USA and Washington DC. Organizations are able to fill out and file hundreds of forms electronically and in record time.
The INTELLIFM technology relieves organizations' employees from doing repetitive tasks and helps them to focus on the creative ones. By adopting this technology, organizations became highly efficient. Their workflow and process improvements resulted in increased revenues, reduced costs, and higher customer and employee satisfaction. Krishna C. Mukherjee successfully transitioned Wolters Kluwer from paper-based to electronic processes. He enabled Wolters Kluwer to emerge as a global leader in providing information services to many verticals worldwide.
While researching the automation of workflows, Krishna C. Mukherjee identified the main limitation as strict adherence to the traditional ways of creating software applications. The software engineers wrote the programs in multiple computer languages such as BASIC, C, C++ and Java. They compiled the code, tested the executables and deployed them to different environments. After that, the end users ran the software applications to perform their critical tasks. In a multi-jurisdictional filing system, the business requirements change frequently. As per the traditional designs, the business rules were hard-coded in the software applications. Hence, the software engineers had to repeatedly modify the code to incorporate the frequent changes in the business requirements. As a result, software development and maintenance became very cumbersome.
By creating the INTELLIFM technology, Krishna C. Mukherjee enabled the business domain experts to specify the user-interface elements in declarative mark-up language and the business rules in English-like natural language. With this new approach, he made the software applications much simpler to develop and maintain. The software engineers do not have to edit the core code and rebuild the software applications every time the business requirements change. Instead, the business domain experts update the user interface and the business rules when these changes happen. The software applications reflect the updates automatically. Consequently, the end users are able to perform the required filings using the latest functionality and without any delay. With his innovations, Mukherjee introduced a high degree of collaboration between cross-functional teams, and thus, agile software development.
Krishna C. Mukherjee's software architectures and domain-driven designs have received great appreciation worldwide. They have influenced the creation of many new products and services on Microsoft Windows and open source platforms.
Between the late 1990s and early 2000s, Krishna C. Mukherjee paved the way for performing business transactions on the cloud (or Internet) with his unique Software as a Service (SaaS) model.  He spearheaded the creation of award-winning SaaS applications such as CTAdvantage.com, hCue.com, MediRegs.com and LienSolutions.com. Customers use these SaaS applications on a subscription basis from Wolters Kluwer to manage large volumes of data and to automate enterprise workflows. The SaaS applications generate recurring revenue for Wolters Kluwer and save costs for the company's customers. Wolters Kluwer's customers integrated some of these SaaS applications with their other business applications using application programming interfaces (APIs) that Mukherjee designed for them. Thus, Mukherjee illustrated how to build interoperability between software applications by using APIs. Mukherjee selected Microsoft Windows servers to host the SaaS applications for Wolters Kluwer. He spoke about AI and Microsoft technologies at international conferences. He helped Microsoft to gain recognition and get established in the enterprise software market.
In the past 20 years or so, SaaS has emerged to be one of the most popular forms of cloud computing. In 2011, Microsoft launched Office 365 – the SaaS version of the Microsoft Office portfolio of applications. Today, almost every web site or web application relies on APIs to fetch the data including content, media and other information. APIs have made it possible to develop software applications for mobile devices. AI and natural language processing (NLP) have revolutionized the way world functions. Krishna C. Mukherjee played a pivotal role in shaping the technologies that are so popular today.
Changing the World of Finance
After helping to bring computing to homes and offices all over the world, Krishna C. Mukherjee set his sights on the world of finance. From 2004 to 2011, he worked in senior directorial positions for the global finance companies – Citadel, Bloomberg and UBS. He innovated mission-critical financial applications on the Microsoft Windows and Unix/Linux operating systems. 
During this time, Krishna C. Mukherjee was responsible for the creation of the "Bloomberg Valuation Service" or BVAL. Prior to BVAL, the valuation of financial instruments was a subjective and erroneous process. BVAL is an advanced quantitative pricing system. It is essentially a SaaS application that is hosted on the Bloomberg cloud. It provides accurate valuations using sophisticated algorithms and AI. Because of its scalable architecture, BVAL is able to price millions of financial instruments across multiple asset classes. BVAL uses highest quality data, and provides the finance industry with rigorous, transparent and defensible valuations.
Financial institutions use BVAL on a subscription basis from Bloomberg. BVAL is used by many different professionals, from traders to money managers, internal pricing groups, auditors and regulators. The end users can view the evaluated prices on the Bloomberg Terminal. Software applications can invoke APIs to retrieve the evaluated prices programmatically. By creating BVAL, Mukherjee helped the finance industry to become objective and reliable.
Creating AutoPay and Shaping Retail
Since 2012, Krishna C. Mukherjee has focused on implementing AI and automation concepts in the retail sector. He has transformed the ways in which we shop, make online reservations and pay our bills.
Krishna C. Mukherjee worked as the Head of Software Development for Icon Parking Systems, popularly known as Icon. With more than 300 parking locations in Manhattan and surrounding areas, Icon needed a better way to manage all of its services. Under Mukherjee's leadership, Icon moved its business from VAX mainframe to a hybrid cloud environment. Mukherjee directed the development of the IconParkingSystems.com application that allows the customers to sign up for monthly, daily and hourly parking at Icon's locations. More than 40,000 cars are parked daily at these locations. Mukherjee pioneered the concept of AutoPay while building the cloud-based eCommerce solution for Icon.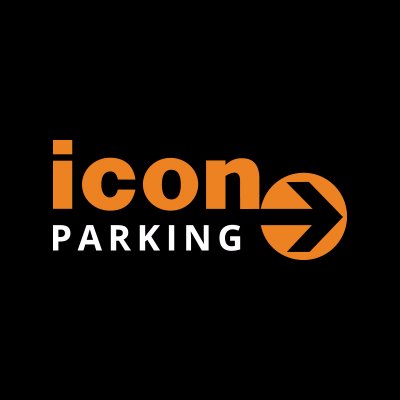 Both businesses and customers struggled with recurring payments. Businesses did not receive their payments on time. The customers were frustrated by late fees and inconvenience when they forgot to make their payments on time. The AutoPay functionality, created by Mukherjee, eliminated these problems. It enables customers to set up payments that are automatically charged to the bank account or card they designate. It helps businesses by ensuring they receive the payments on time, and relieves them of the burden of processing cash and check payments. By offering AutoPay to its customers, Icon became efficient and profitable. AutoPay quickly caught on. Many companies, in retail and other sectors, offer AutoPay to provide convenience to their customers.
The global rise of eCommerce has changed the way businesses operate. Customers shop in a variety of ways. They may look at reviews of a product or brand, visit a store in person, then buy through the retailer's website. Retailers are increasingly replacing brick-and-mortar stores with online shopping platforms. Omni-channel allows retailers to create a unified and holistic experience with their brand, services and products. 
Recently, Krishna C. Mukherjee has been associated as a Senior Executive with KWI, a leading cloud based platform for retailers. Here, he has driven the development of mobile and eCommerce applications that deliver the omni-channel experience. In addition to his senior executive functions, Krishna C. Mukherjee offers strategic consulting services to premier organizations. He defines the enterprise architectures for these organizations. He mentors organizational teams to innovate in cloud computing, AI and blockchain. He helps these organizations to adopt Microsoft products and technologies including Azure, Windows Server, SQL Server and .NET.
Pioneering Modern Technology
During his illustrious professional career, spanning more than 31 years, Krishna C. Mukherjee has helped to bring computing to the world. His work has greatly increased productivity at homes and in offices. He has transformed finance, healthcare, retail, legal and other industries.
Krishna C. Mukherjee received many academic and professional awards during his career. The Albert Nelson Marquis Lifetime Achievement Award endorsed and solidified what experts have known for a long time: Krishna C. Mukherjee has shaped the world as we know it. Through his vision and innovations, Mukherjee has helped to create the very foundation of modern technology.